What does your website say about you?
It's your shop window and should be selling you, your brand and your products!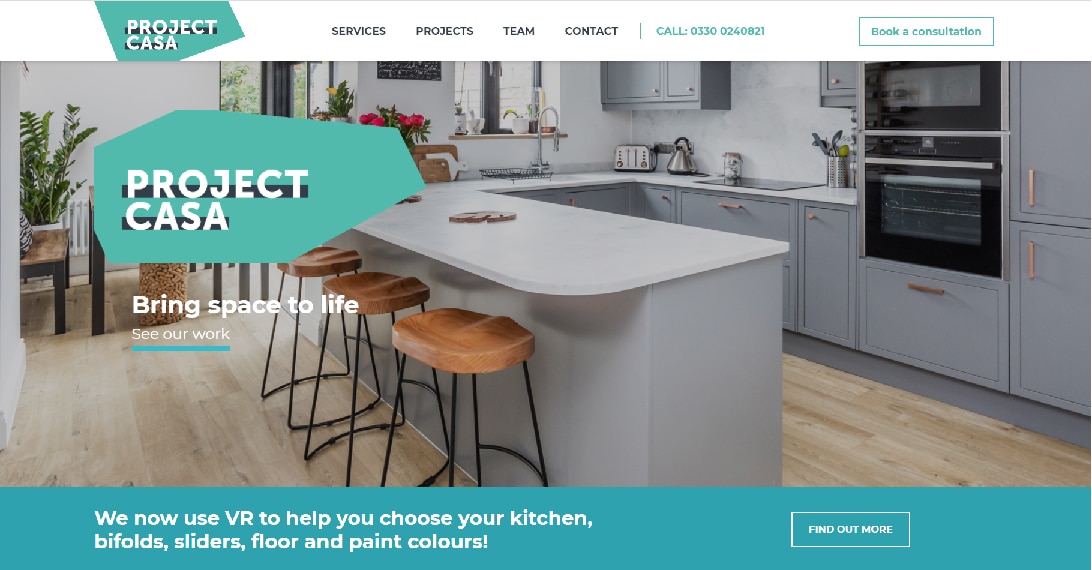 Project Casa
Taking inspiration from a previous brochure, Project Casa's graphic design Barney created the look and feel for the website and I then used this to build a fully responsive website that shows off the amazing extensions that Project Casa has built for their customers.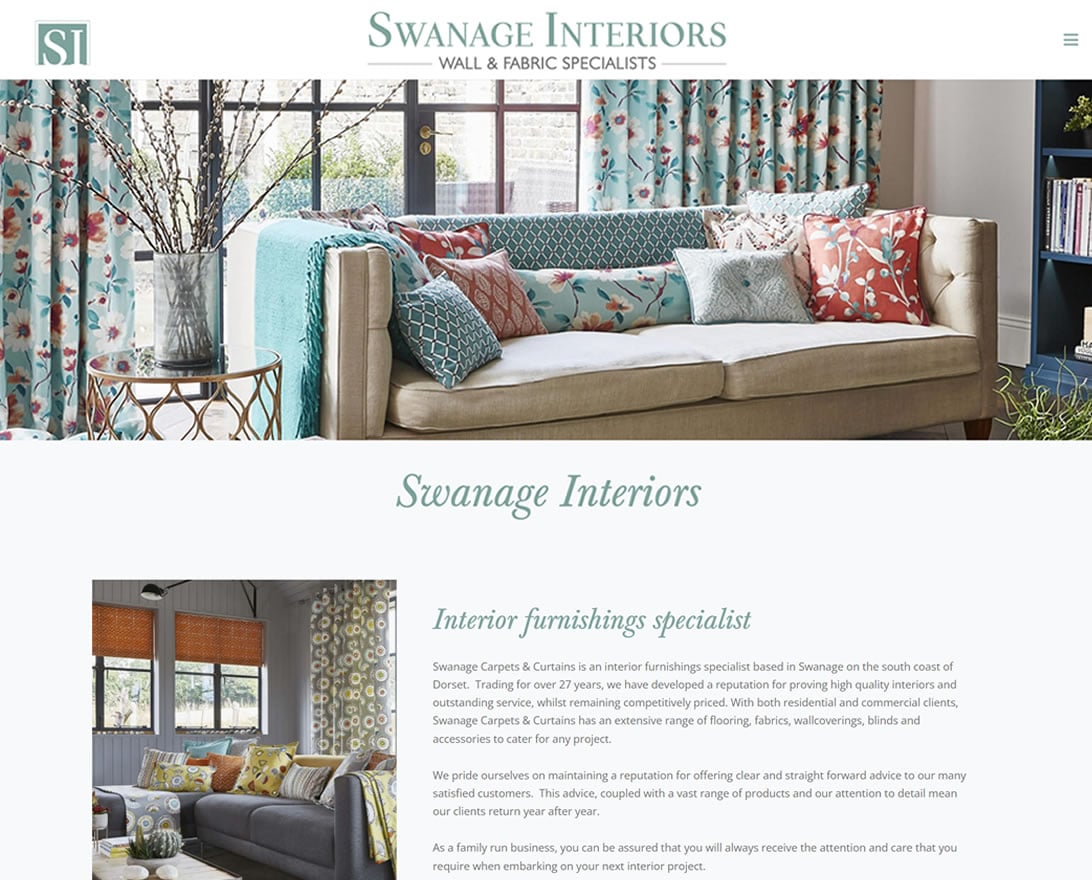 Swanage Carpets & Curtains
Swanage Carpets & Curtains is an interior furnishings specialist based in Swanage and I started to build them a website as they didn't have any web presence.
The plan was to showcase all the different suppliers that they dealt with and some of the amazing products Swanage Carpets & Curtains could supply to their customers.
I had completed about half on the site, which was really starting to take shape when they decided they could just use Facebook to showcase their products, so unfortunately it stopped there and so did any chance of them paying any money for the work I had completed!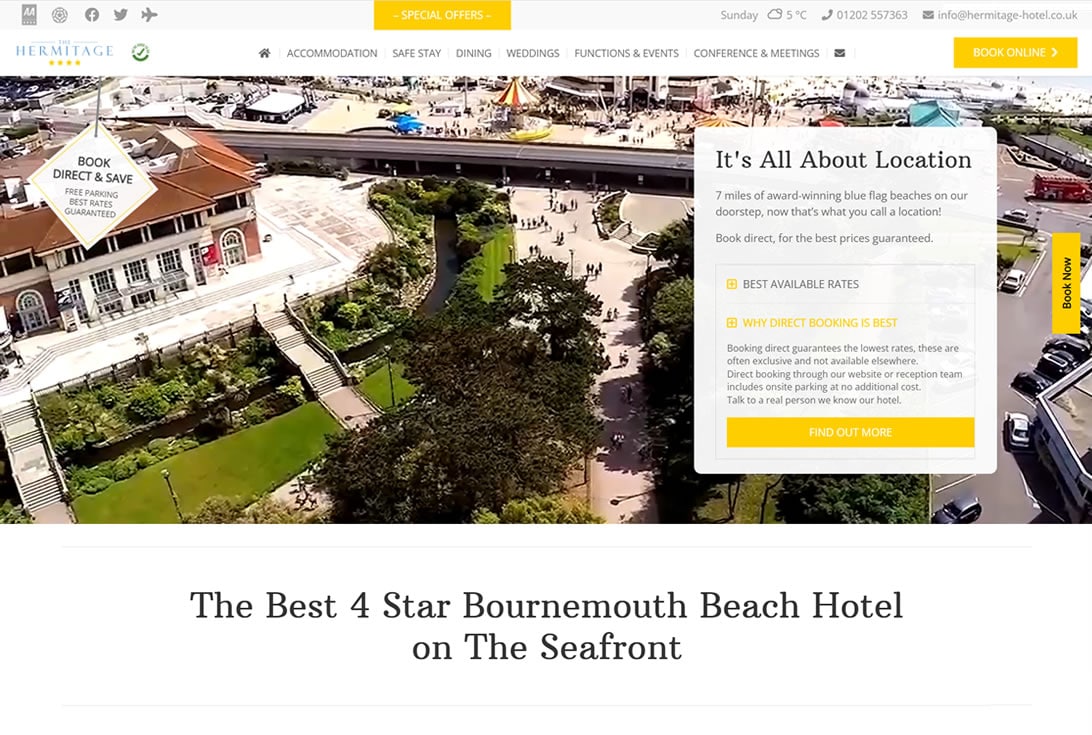 Website Build & Photography
Hermitage Hotel, Bournemouth
The Hermitage Hotel had a very old site and need a complete redesign so when I was asked to help with the new site it gave me the chance to look at a new fresh design not only for the website but also printed menus and internal promotions.
They were also very short of images so I helped with these as well and as they were renovating the rooms it gave us a great opportunity to show off the new rooms and suites.
They are now part of a chain and will be moving to a new generic platform for all their sites so I have kept a mock up of the original.